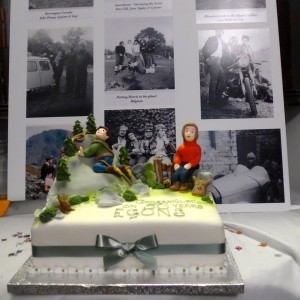 We are a friendly, informal walking group that aim to provide a full and varied programme of local walks, hill-walking, mountaineering and occasional other outdoor activities, such as cycling, mountain biking, climbing, caving, horse riding and canoeing.
We are also dog-friendly!
We have a mixed membership of all ages, abilities and backgrounds.  New members, 18 years or over, are always welcome – for details of how to apply, see Contacts page.
We publish a quarterly programme of events.  Our aim is to provide one weekend event every month (camping or hostelling), with all other weekends in the month featuring Sunday walks nearer to Bristol.  In the summer we also have 2-hour mid-week evening walks in the local area, followed by a pub drink/meal.  Our popular Annual Dinner weekend takes place in Jan/Feb, when we hire a youth hostel, organise a choice of walks and, on the Saturday evening, enjoy a delicious dinner.  We periodically arrange weeks away in cottage accommodation.
Walk details are emailed to members a week beforehand.   Walks are led, but walkers/climbers are responsible for their own safety. See our Health and Safety guidelines for details.
There are also occasional social events (BBQs, theatre trips, concerts, etc.).
Some members climb at the Bristol Indoor Climbing Centre on weekday evenings, or outdoors in the summer.
We are affiliated to the British Mountaineering Council which represents climbers and walkers locally and nationally. Affiliation gives members free third party climbing/walking insurance and access to hut booking, BMC travel insurance etc.
We also have group membership of the Youth Hostels Association (England and Wales).